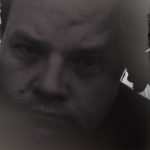 Ben Gibbs is an East Texas native, from a musical family. His brothers, Seth Gibbs and Jimmy Wildcat, are producers at Sweetheart Studios in Austin, and his sister is involved in voiceover work from her North Texas hideout. They have another brother who does something with computers in California, but he used to play the viola, so that counts. Ben and his beautiful wife fronted a jazz band in Austin, and their son appears on several tracks on Ben's super-secret musical side project (linked below).
Ben has been producing and arranging music for various projects for several years. His pet song-a-week project is on hiatus while he finishes up the last couple of months of law school.
If you'd like to hear more of Ben's song-stylings, just suss out this secret code:
When you figure it out, you're in the secret club!