In honor of the upcoming Batman v. Superman: Dawn of Justice movie, here's a bonus from the episode, and maybe the other three Gents can drop some of their own. Superman is one of the most universally-recognizable characters in popular culture, right up there with Mickey Mouse and Godzilla. His ubiquity is a given, so much so that there are dozens of references to Superman in popular music. He's a symbol for America, right up there with baseball, apple pie, and dare I say it? Rock and Roll. Hence, this list.
As with every single Top 5 List on the planet, these are very subjective. Don't feel bad because I didn't put your favorite Superman song on my Top 5 List.
And before you ask…yes, I have heard that one. I've heard them all, I promise you.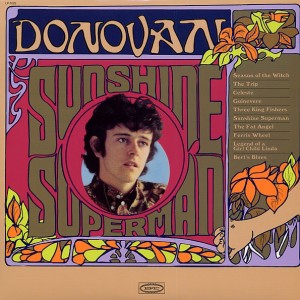 5. "Sunshine Superman" by Donovan – Probably the one you've heard above all. Granted, it's not much of a shoutout, but Donovan scores double geek points with a twofer: "Superman and Green Lantern ain't got nothing on me." If you can ever chase down the cover of this song from the band "Seduction of the Innocent" (Billy Mumy's band), the cover is sung by Miguel Ferrar and it's particularly choice.
4. "You Don't Mess Around with Jim" by Jim Croce – Folk singer Jim Croce made a career singing about calling people on the telephone and telling folks about how big and bad other people were. I kid, I kid. Mostly. Here Superman joins the list of things everyone knows not to do, specifically, "You don't tug on Superman's cape." Well, not in anger, anyway.
3. "Superman's Song" by Crash Test Dummies – Part of the 90's Power Prozac movement, the Crash Test Dummies made a splash with their ginchy couplet, "Superman never made any money saving the world from Solomon Grundy," and while that's technically correct, he never really asked to be thanked in that fashion.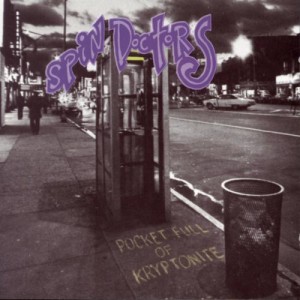 2. "Jimmy Olsen's Blues" by The Spin Doctors – This two-hit wonder, also from the 90's, went the other direction and wrote a catchy little ditty about Jimmy Olson crushing on Lois Lane. Their album was named A Pocket Full of Kryptonite, just in case you missed the reference in the song. I love the album cover. That's a phone booth, ladies and gentlemen. It's what people used to step into when they needed to make a phone call in public. Also, it was where Superman used to strip down into his skivvies. Where are they now, I wonder? The Spin Doctors, I mean. Not phone booths. They both need to make a comeback, though.
1. "Superman" by The Clique – Maybe you heard this song when it was covered, very appropriately, by R.E.M. on the album Life's Rich Pagent.  I'm surprised more angry young men and punk bands haven't run with this. But their version is complete in its late-to-the-party Texas-based hippy trippy-ness. In my 20's, this was one of my many go-to songs for unrequited love.
Please follow, like & join us: